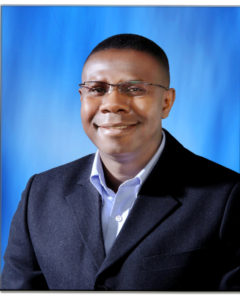 Revd. Dr. Prince Charles Oteng-Boateng
Revd. Dr. Prince Charles Oteng-Boateng (a.k.a. Pastor Prince), is a Clinical Psychologist, and owner/CEO of Innovative Counselling Solutions, a private psychology practice serving the needs of families in Calgary. Dr. Prince holds a PhD from Seoul National University; a Master of Divinity degree from Asia United Theological University, and a Master of Theology degree (Christian Counselling) from Torch Graduate University in Seoul, Korea. Dr. Prince is also a Certified Sex Addiction and Multiple Addictions Therapist and a Post-Doctoral Fellow in Clinical Neuropsychology at Fielding Graduate University in Santa Barbara, California.
Dr. Prince and his family were members of Seoul Union Church, the oldest protestant congregation in Korea for almost two decades, where he served in the capacity of senior pastor for 12years. As part of his ministry experience, Dr. Prince has been involved in Missions Research, Church Planting, Evangelism and Discipleship, in many countries around the world.  Dr. Prince is currently an associate member of the Worldwide Discipleship Association(WDA), a ministry geared toward training and equipping the church to become Christlike and fulfill the Great Commission.
Dr. Prince has been married for 21years and have three children aged 17, 11, and 8.