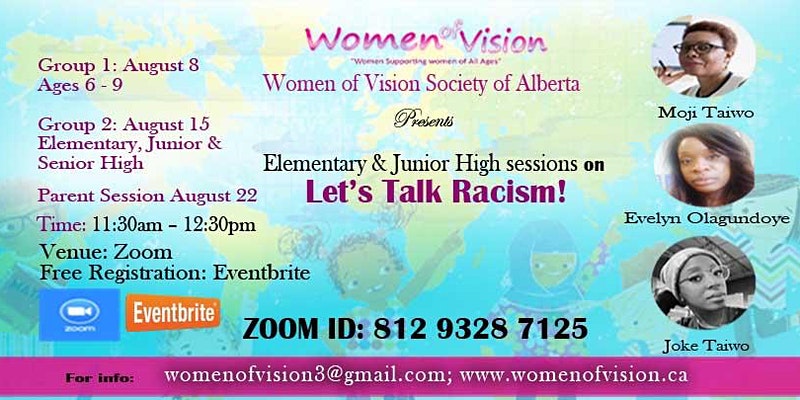 Session - Group 2 (Age 10-18)
.
We regret to announce the cancellation of 2020 Mother's Day get together due to the ongoing Coronavirus Pandemic (COVID-19). See you in 2021.
Thank you to our sponsors, partners, advertisers, and well-wishers for your supports.
Resources
Happy Mothers Day ladies!!!!
While we are not able to be together for 2020 WOV Conference to celebrate sisterhood and educate ourselves due to COVID-19 pandemic, we also know that one of the effects of this lockdown is an increase in Domestic disputes and violence. Therefore, we share with you WOV 2017 video on Healthy Relationship and Women's Health. Please watch and share and hopefully, a sister, mother, grandmother, and/or friend will benefit from the contents therein.
Please stay safe, keep well and remain blessed!!!
We look forward to seeing you all in person for our Mothers' Day Conference in 2021.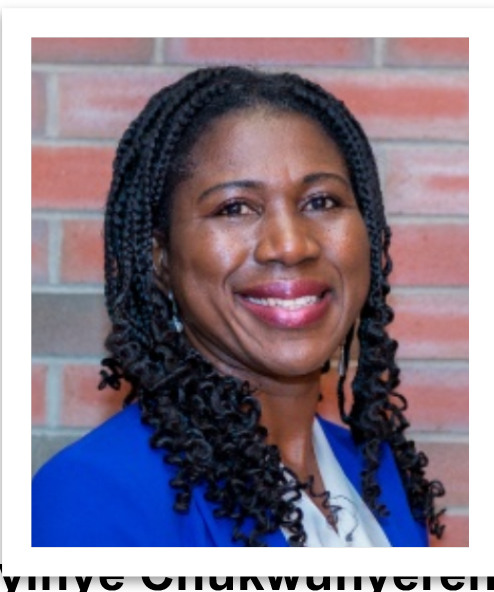 Onyinye Chukwunyerenwa
LL.B, BL, MA, Dip.Crim. & Forensic Psy., Best Seller Author
Ms. Onyinye Chukwunyerenwa, a Canadian resident, received her legal education in Nigeria where she was called to the Bar, in 2001. Her legal experience includes but is not limited to serving as a Legal Officer in the office of The Presidency on Boundary Adjustments, appearances in several Federal High Courts as well as Nigeria Supreme Court. She later joined a private law firm in Abuja where she practiced criminal andcorporate law.
In 2010, Ms. Chukwunyerenwa, obtained a Master of Arts degree in Human Resource Management from Liverpool John Moores University, United Kingdom. Her passion for investigations and criminology led to training in Criminology and Forensic Psychology.
Currently, she is a Commissioner for Oaths in Alberta, Canada and a Regulated Canadian Immigration Consultant in good standing.
With more than 15yrs experience in training, administration, mentoring/coaching, consulting, and motivational speaking, Ms. Chukwunyerenwa is a strong Advocate for prevention of Child Sexual Abuse, through education and awareness campaigns. She has spoken on such cases as well as authored/initiated policies to combat such acts in Africa, Ireland and Canada. Community service experience includes volunteering and helping new immigrants to Canada settle into their new country.
She is CEO of Cedar Immigration & Consultancy Services Inc., Canada. A member in good standing of Nigerian Bar Association (NBA), International Bar Association (IBA); Society for Human Resource Management (SHRM); Chartered Professionals in Human of Alberta Association (CPHR); Immigration Consultants of Canada Regulatory Council (ICCRC); Canadian Association of Professional Immigration Consultants (CAPIC), etc. Ms. Chukwunyerenwa is married with children. Her husband is a renowned Orthopaedic Surgeon, who travels worldwide performing complex and delicate services in deserving and impoverished countries, in addition to working in reputed Canadian hospitals.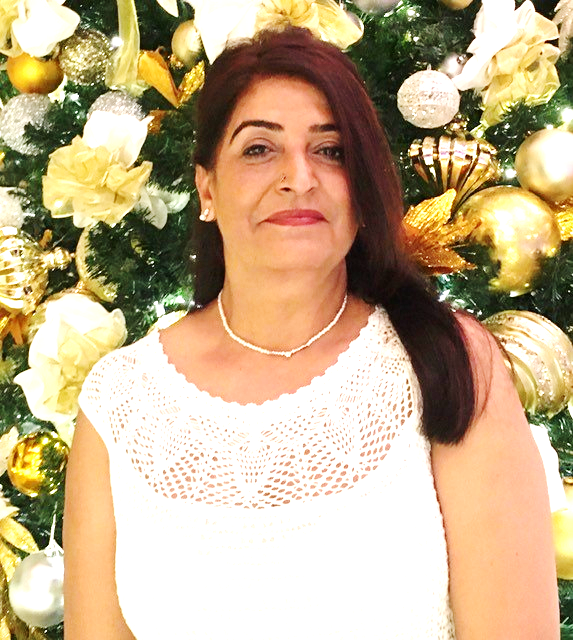 Manju Ahlawat MA., MSW., RSW
Manju is a social worker and is currently working with the Alberta Government. She works with families from all walks of life and all ethnicity that dealing with a number of issues, domestic violence being one of them. In the past Manju has worked with Sheriff King and was working primarily with perpetrators before making the decision to join the government with the hope of continuing to help families in a broader spectrum. DV has been a passion for Manju whether it is related to intimate partner violence, elder abuse or child abuse and works relentless to educate families she comes across on DV and impact of women and children and how to recognize they are in an abusive relationship and know they are not alone. There are resources available in the community and do not hesitate to access them.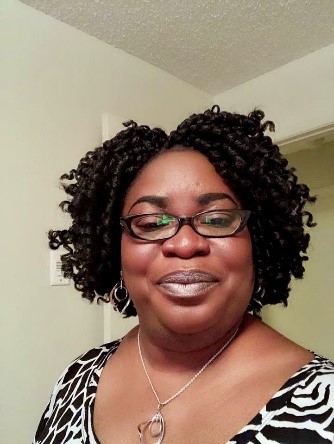 Olufunke Aduke Ogunseitan
Olufunke Aduke Ogunseitan was born in Nigeria
She graduated from the University of Ibadan in 1992.
Olufunke relocated to Canada in 2003 and began her career working with the vulnerable population.
Olufunke has worked extensively with women who are homeless, dealing with addiction issues and domestic abuse for more than a decade  She worked for the YWCA of Toronto, The Redwood Women's Shelter, Christie Ossignton Women's Shelter and Nellies Women's Shelter all in Toronto Ontario  Olufunke relocated to Calgary in 2008 and has since worked with The YWCA of Calgary till date, where she continues to support women and the issues that concern or impact women in the world we live in