Women of Vision
You are invited to Women Of Vision's International Women's Day (IWD) Event:
Make-Up & Gele Workshop
When: March 4, 2023
What time: 2 – 6 PM
Where: Adoniaa Collective, Westbrook mall SW
Cost: $30
– Come learn the steps and techniques to flawless makeup application, and, learn how to tie different gele styles for any occasion.
–  This is a, guided, hands-on workshop.
– Bring your favorite gele for practice.
– Bring your make up brushes (and make up bag) products will be provided.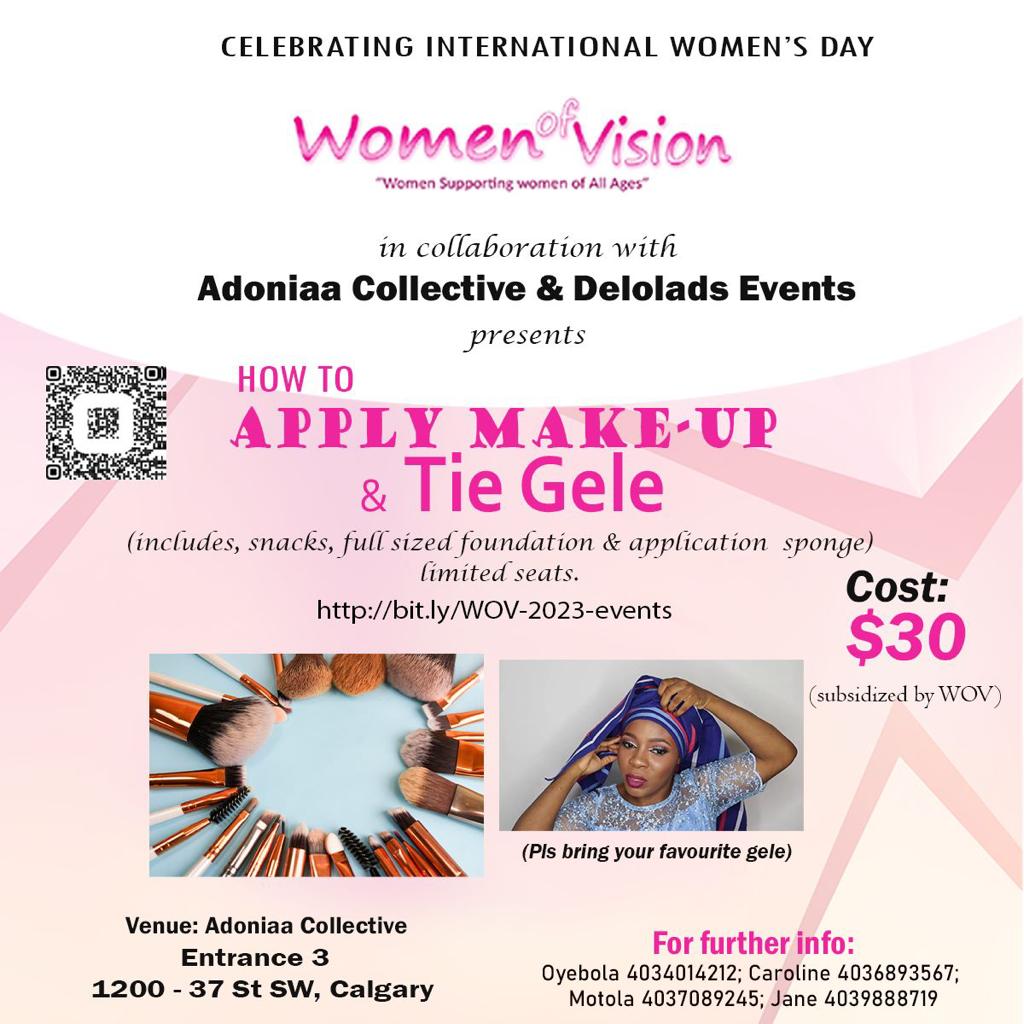 Resources
Come join us to celebrate Women of Vision's at our 10th annual conference on May 7th, 2022 at 3515 26 St NE, Calgary where participants can derive inspiration from powerful presenters from our community.