Book Club
Reading gives us someplace to go when we have to stay where we are. If you do not necessarily want to embark on a big endeavor let a book take you there. Reading always helps the mind and soul. I know we are busy but want more out of life then our daily routines… Our book club member read a variety of books every 2 months as a group. At the end of the 2 months, we meet to discuss the fabulous literature we read. We encourage all members to read books surrounding personal development. Come share your thoughts, what have you learned about yourself from the book. You never know who our celebrity guest may be.

We come to you with LOVE, PEACE and COMFORT.  Our intent for this book club is to add more LOVE to your life through the fiction or nonfiction stories chosen. That they provide you PEACE in your journey of self development and offer you COMFORT in the joys of learning you are not alone.
January: The Four Agreement by Don Miguel Ruiz                                                    Online discussion: February 27, 2022

March:  The Greatest Secret by Rhonda Byrne                                                           Online discussion: April 24, 2022

May: Yellow wife by Sadeqa Johnson                                                                             Online Discussion: July 31, 2022

August: Riot Baby by Tochi Onyebuch                                                                           Online Discussion: September 25 , 2022

October: Be Fearless: 5 Principles for a Life of Breakthroughs and Purpose      Online Discussion: November 27, 2022

By Jean Case
By Jean Case
January: The Four Agreement by Don Miguel Ruiz
Online discussion: February 27, 2022
BOOK CLUB FEATURE OF THE MONTH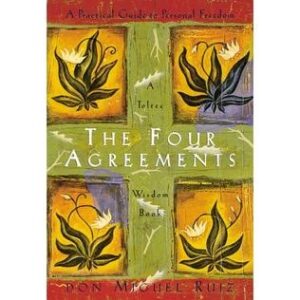 We are opened to suggestions, books and online discussion are subject to change.
Virtual classroom called K.L.K.R
K.L.K.R stand for "Keep Learning Keep Rising". Come join our virtual classroom; Weekly sessions of art/culture class of Zumba, Yoga, Meditation, or social, mental health. Visit our calendar for the next upcoming session and register. We have professionals come teach and discuss multitude of topics. We also have open forums on current events, bring your voice, you never know who you will meet or the knowledge you will walk away with. Don't miss a chance to make new friends, build on your self esteem, become more relatable, no knowledge is ever wasted!
Mentorship Program
Our Mentorship program is created to meet the specific needs of the participants. We identify components that individuals need to grow, and our programs entails activities that would help them reach their goals. We specifically address the issues within the Black community and join hands with other organizations in directing our youth to their path of success.  
Life skills – how to manage your health, social skills, relationships, cooking, hygiene.  We have monthly sessions addressing different topics on arts, culture, mental and social health. (Grade 4 to Grade 6)
Career– matching mentors and mentees per career choice and per personal connection Goal: to provide guidance to youth in achieving their career goals. We work on building confidence through a variety of activities. (Grade 7 to University) 
Women support group
Women getting together quarterly to have fun! Come join the fun.
Activities: painting night, creating ceramic mugs, murder mystery night, cooking class, making sushi night, Bingo night, Zumba ALL on Zoom. Great way to make new friends. This group is women supporting women in all capacities.
Annual Mothers' Day Conference
held on the Saturday of Mother's Day weekend. Featuring speakers and professionals on all Matters affecting Women.