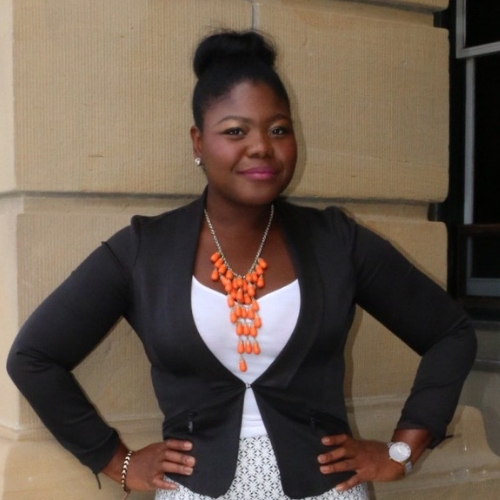 Kim-Ann Wilson, was born in Kingston, Jamaica, and grew up in England. At age 23 she received a one year full scholarship to Lambton College in Ontario, where she completed a Bachelor of Science Degree in Business Administration. This was where her passion for entrepreneurship was birthed. She has been  recognized as 1 of 50 'Top to Top Future Woman Leader of Tomorrow' awarded by HSBC in 2011, and received commendation from the Department of Foreign Affairs International Trade (DFAIT) of Canada.

Kim-Ann relocated to Edmonton in 2013 where her strong business acumen was identified, shortly after arriving; she identified a gap in the marketplace and started her own consulting business where she encouraged individuals to identify and showcase their career strengths.

Kim-Ann is a co-host on the video podcast show "Da Melanin Queenz" where she encourages and
motivates women to highlight their royal beauty and collaborate with other queens. She is also the
founder of SASS (Support A Savvy Sistah), a non-profit that offers a program for aspiring women
entrepreneurs, to launch their own business in 90days.

She loves travelling with her family, shopping, acting and anything that makes her laugh.

Favorite Statement/Quote:
"If you're opinion doesn't put food on my table, then it's irrelevant".